The first step to building a better bottom line is to figure out your baseline.  Grab your P&L and use our free, confidential business evaluator to find out how you're doing compared to your competitors.  Click Get Started to begin the evaluation.
The information you provide is strictly confidential and will only be used to calculate your baseline.
Save time by grabbing your annual Profit & Loss statement to determine your annual revenue and expenses.
Once submitted, we'll email you a detailed report on your current performance and industry as well as a few free suggested next steps.
Industry
Industry segment
Years in operation
Number of employees
Customers per week, month, or year
Average spend
Annual revenue
Annual expenses
Service rating
Location
Your email so we can email your report
Your name so we can customize the report
Industry Benchmark Report
The Industry Benchmark Report is designed to give you a deeper understanding of your industry and your company's performance within it.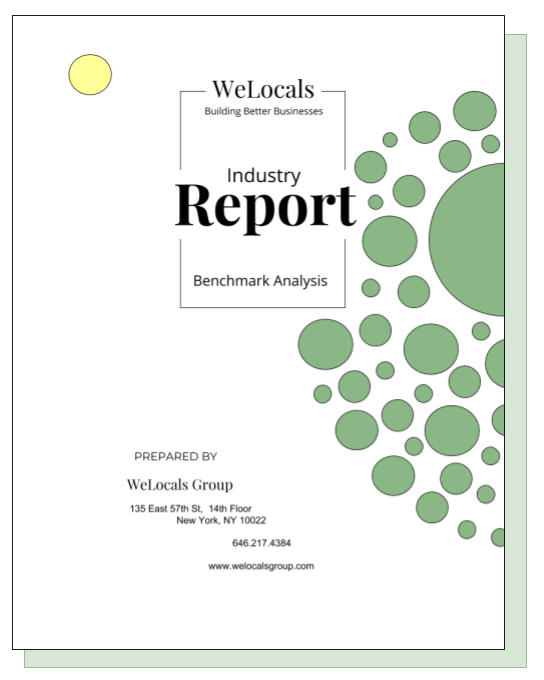 Realistic Expectations. 
Real Results.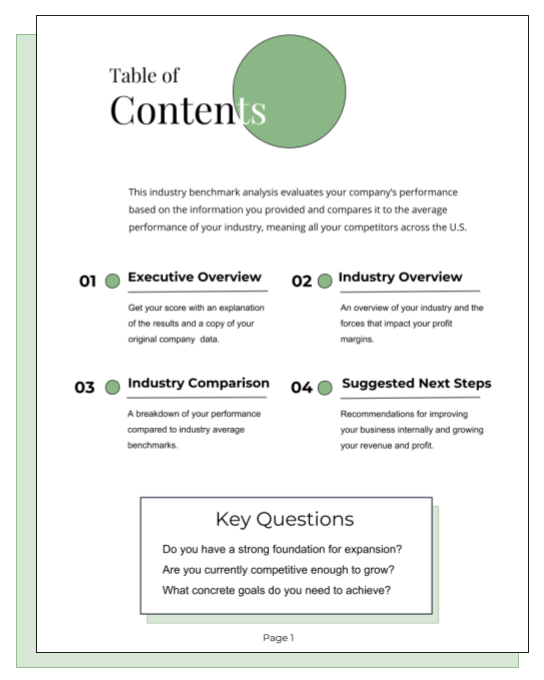 Industries aren't created equal.  Some are harder to succeed in than others.  This report will help you understand the forces impacting your industry so you can have a realistic expectation for success.
We compiled metrics on over 700 industries in the U.S. that include over 30 million businesses with a combined annual revenue of more than 11 trillion dollars.  We've got you covered.
Knowledge is power and we believe some knowledge should be free to empower entrepreneurs to build strong businesses that benefit our country and the world.  This one's on us.